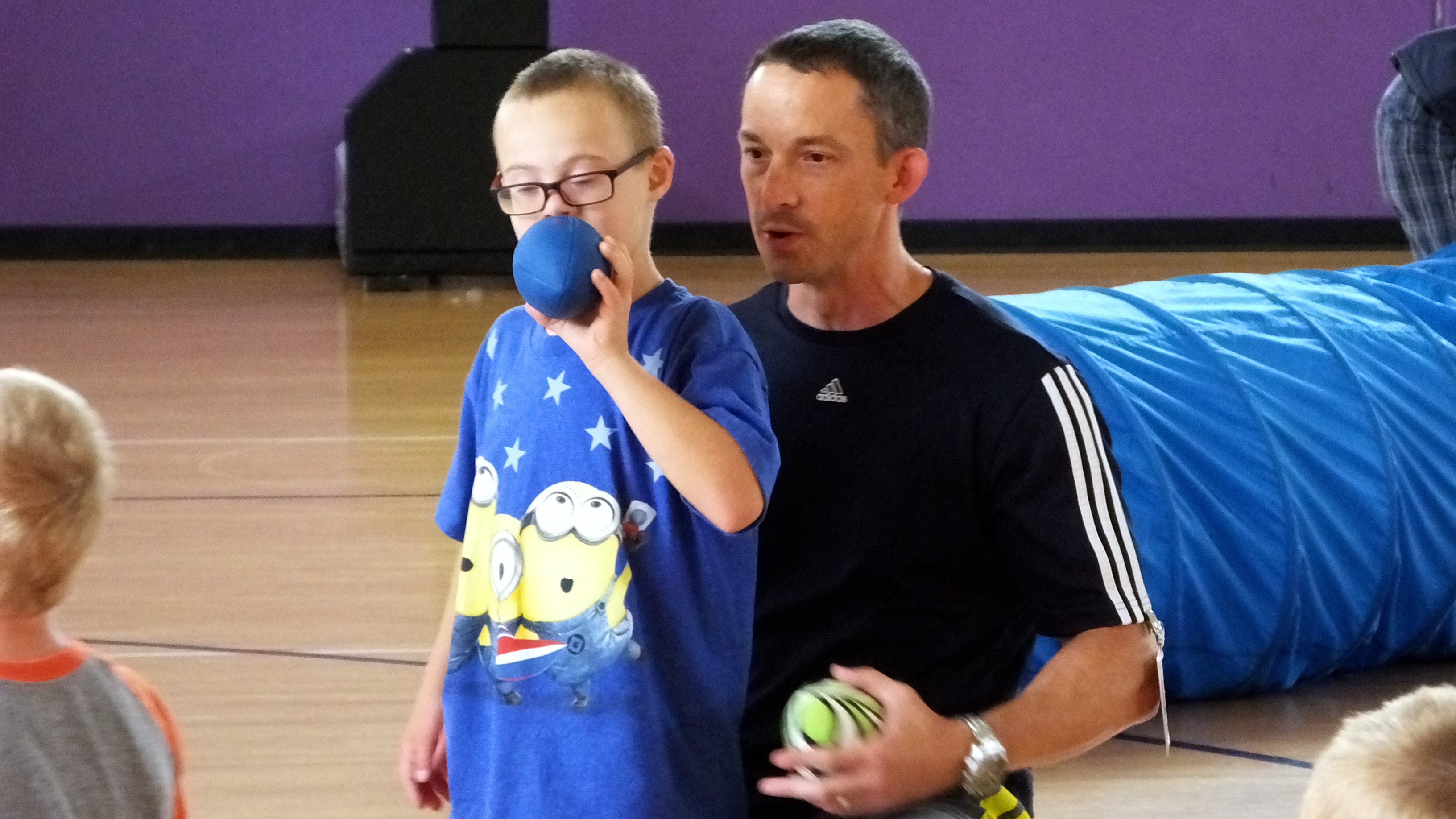 This is a fitness and movement program for children with special needs. The program will be conducted at 2 pm on Saturdays from April 30 to May 21, 2016. It will be provided at no charge to families with children with special needs. The classes will take place in St. Gabriel's Catholic Community's gymnasium at 110 St. Gabriel Way in McKinney, TX (click here for map and directions).
Program Goals:
Develop gross and fine motor skills through games
Enhance strength and endurance through exercises that aren't going to seem like exercises
Burn calories through movement
Teach children with special needs that movement can be fun
Teach the family members of children with special needs how to integrate fitness activities into everyday life
This is meant to be a supported fitness program for children with special needs, aged 5-12 years old. This means that we are looking for parents or older siblings to participate as well. We will be providing all equipment that will be used during the sessions.
The sessions will begin at 2 pm. Each session will last 30-60 minutes, depending upon how all the kids are doing.
John is a fitness professional with a love for working with children. He has held multiple summer camps and classes for younger kids that focused on agility and conditioning. He is a proud father of Marcus, a 9 year old with Down syndrome. He realizes first-hand the difficulties associated with developing and keeping his specially-abled son active and engaged in physical activity. It is his goal to pass on what he's learned from his personal experience with other parents of these very special children.